Welcome to your new favorite music venue.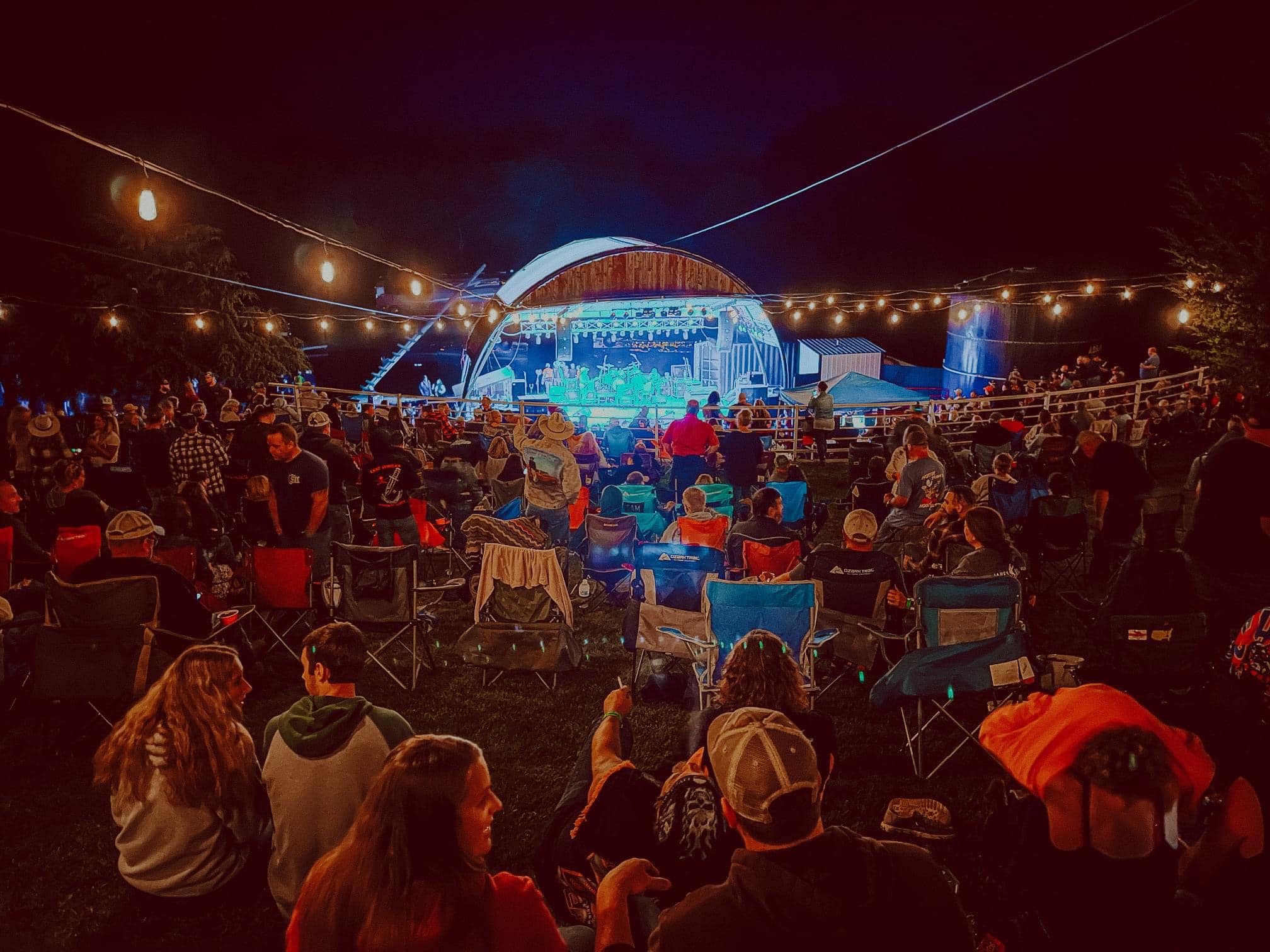 Welcome to your new favorite music venue. The Rhythm Section Amphitheater is located in Mt. Carroll, Illinois and is part of the MCMotopark Motocross track. Our Amphitheater stage offers optimal sound with the best secluded outdoor scenery. Our new silo bar and viewing decks were built for more listening experiences.
Beyond the music, our creatively designed, legendary venue adds even more to the concert-going experience. Soak in the atmosphere at our open-air venue, where you'll be surrounded by stunning landscapes while listening to top-notch acoustics. If you're looking for a truly memorable concert experience – it's right here, at The Rhythm Section Amphitheater.
Camping
Camping is only allowed on DAY OF the show and you must check out of your campsite by 10:00AM the following morning. Check-In times will vary by show.
We do not allow reservations unless it's a sold out show, camping is first come first serve and you can check in and pay with your tickets at the tents when you arrive.
Price is $25 per rig with a 4 people max unless immediate family. If you wish to cram a bunch of your friends, it's $5 per extra person.
We do not have any hookups, but there are facilities on-site (Bathroom and Shower).
We allow tents, campers, and RVs. Camping availability varies per show.
We do not allow pets, golf carts, pit bikes, or sxs's on the property during shows.
Personal coolers are allowed at the campsite but NOT in the Amphitheater. Security will not allow you to pass and bags will be checked.
Once you pass security and enter to Amphitheater side, you are not allowed to come in and out of the venue to the campsite.
"Manageable" fires are allowed at campsites.
Please pick up your campsite upon leaving, don't leave a mess for us to clean up.